A Women's History Month Journey
by Tara Kimbrough
This year seems to be whizzing by. I hardly had time to notice or give thought to Women's History Month. And in all honestly, I don't know what thought to give it. I know about Rosa Parks and Margaret Thatcher, but they aren't the only women who changed history. My history classes haven't taught me about suffragists, or women in technology, so I'm going to start my own journey, and educate myself about the women who came before me. For how can I know where I'm going, if I don't know where others have been?
I'm starting simple. A book. Last month I stumbled across a book on Goodreads: Wonder Women: 25 Innovators, Inventors, and Trailblazers Who Changed History. This is my beginning.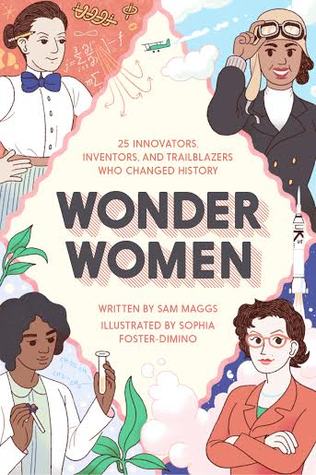 What knowledge are you missing? Start. If anyone is interested in reading this along with me, I would love to form a virtual book club! Comment below or email me tarajkim(at) gmail.com to get in touch.
Related Reading
The Fight for Women's Rights by Tracy Yu
All the Women in My Family Sing: Interview with Deborah Santana