Events: Speaking
"Awesome organization empowering young women! And Lindsey does such a great job connecting with people. I am so glad to see such a wonderful organization like this available to young girls!" -Stevie Croisant, We Are HER Founder
Speaking
MissHeard Media founder Lindsey Turnbull is an experienced, authentic, and engaging speaker for tweens, teens, parents, and educators. Lindsey speaks on a number of topics relevant to teenage girls and classrooms including: facing failure and perseverance, entrepreneurship, and encouraging female friendship. She can tailor a custom talk to your organization, for a variety of time slots. Available for keynotes, panel discussions, and emceeing!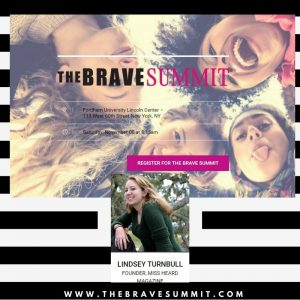 Lindsey's keynote talks for young women include:
Facing the F-Word (Failure)!
Putting Girls and Women in their Rightful Places...the History Books
Getting Over Girl-Hate and Embracing Female Friendship
Lindsey's topics for parents include:
Supporting Your Teen Daughter Seminar
One day she's your sweet little girl, the next day, it's like she's someone else. Learn:
Cognitive changes in the teen brain and what they mean
How your family can be her home base
The things all healthy families need
"It's like you were in my house! Really helpful info and takeaways!" - Community Bridges parent
Social Media Safety Seminar
Snapchat. Vault Apps. Cyberbullying. Discover:
• what tweens and teens are really doing on social media
• strategies to keep them safe
• how to foster healthy communication about online spaces
"As a parent at the Formation Conference, I thank you for the info and insight you provided! You are inspirational! I'll definitely be following MissHeard!"  - Parent, Formation Conference
"Our families found a safe space within Lindsey's [Supporting Your Teenage Daughter] that not only validated their experiences as parents but also supported them by providing new knowledge on how to further strengthen daughter-parent relationships."
-Carla Rodda, Community Bridges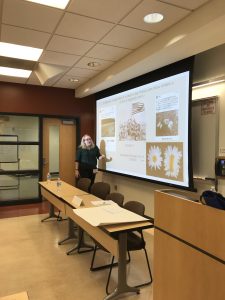 "As a session leader Lindsey was poised, very knowledgeable, easily flowed through content, and kept the attendees engaged. Her pacing was spot on and was the perfect length from timing and audience interest perspectives. Lindsey was super prepared and even had student handouts and parent resources to take home." - Melissa McKenna, Women's Legislative Briefing
Lindsey has spoken at events, conferences, webinars, and panels including:
The Nora School, Silver Spring, MD
University of Central Florida Women's Studies Fundraiser, Orlando, FL
The Brave Summit for Girls, NYC, NY
 E.B. Wood Middle School, Silver Spring, MD
Girls Inspired Inc. Day of Service, Alexandria, VA
Gaithersburg Academy Day School, Gaithersburg, MD
Delta Formation Conference, Silver Spring, MD
Parenting in the Digital Age, Community Bridges, Silver Spring, MD
A Tour of Her Own, Rise of the Matriarchy Day, Washington, DC
Setting Boundaries, Webinar, We Are HER, Virtual
Supporting Your Teenage Daughter, Community Bridges, Silver Spring, MD
Download the 2020 MissHeard Media Events Kit
For information on our Live Events: Full and Half Day workshops, please click here.
Visit here for more information on Partnerships.