The Teen Advisory Board Shares their Inspiration!
by Lindsey Turnbull, Brigid, Alexa, and Caroline
Every month, I ask the Teen Advisory Board to share something that inspires them, whether it's a quote, a person, an event, or something else. Here are some things that have inspired them this summer: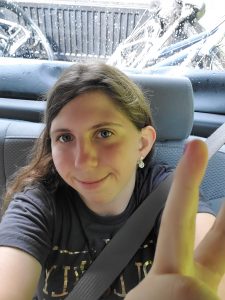 "The future belongs to those who see the beauty in their dreams" – Shoyo Hinata (Haikyuu)
Shared by Brigid K.
"What do they think of me? I could not care less!" – Kyoka Jiro (My Hero Academia)
Shared by Brigid K.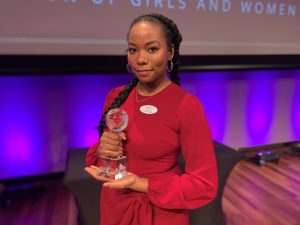 "Seeing my peers stand up for what they believe in and go above and beyond to help their communities." – Alexa M.
"I'm always inspired by [musician and songwriter] Morgan Harper Nichols." – Alexa M.


"The sun will rise, and we will try again ." – Caroline T.
"When tough times come your way, you really only have two options. You can either fight the waves or you can ride them. You can spend all of your energy wishing things were different and wishing that situations and people would change.
You can spend your precious time fighting against reality and all that is— or you can let go and ride the waves. You can soften. You can accept that life brings waves, and some waves will be undoubtedly wonderful but others will be incredibly tough. My lovely friend, I hope you learn to ride your waves." – Caroline T.
Related Reading
13 Inspiring Quotes by Girls &Women to Brighten Your Day
6 Ways To Stay Committed To Your Dreams by Carly Benson, Miracles are Brewing
The Quotable Mackenzi Lee, The Lady's Guide to Petticoats and Piracy