Put on Your Warpaint: #BeautyMeans
by Alina Wilson
Sophomore year of high school, I created this image. Looking back on it, this image does not display "traditional beauty." The woman's upper lip has not been waxed, and some baby hairs peak out under her lip. Her skin is dark and lipstick is clearly visible on her teeth. Although the model is, in fact, beautiful, this photo would never be in a magazine.
She is beautiful all the same. As one of my wisest friends has recently taught me, one dictionary definition of beautiful is "an excellent specimen or example of something."
We are all unique, all different, all living and being in our own ways. None of us expresses our humanity in the exact same physical form, and yet… we are all fine specimens of humanity. We are all beautiful.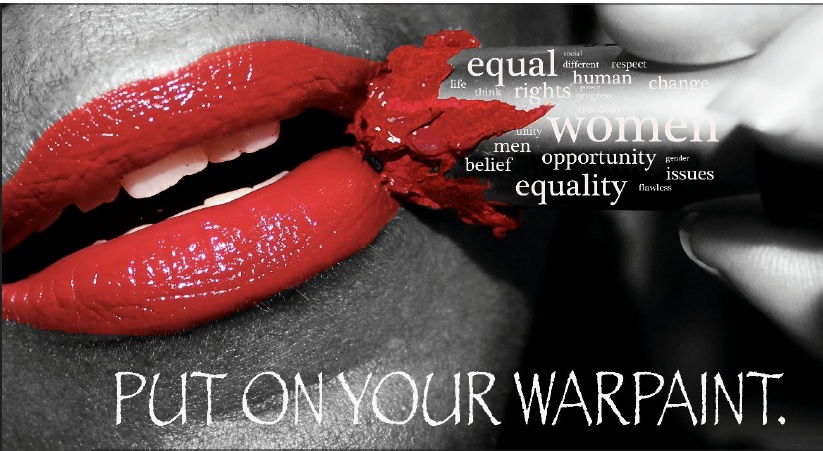 Related Reading
What Beauty Means to Me by Hajra Salim
The Complex Complexion Obsession by Avantika Panda
Put on your warpaint and find your beauty: