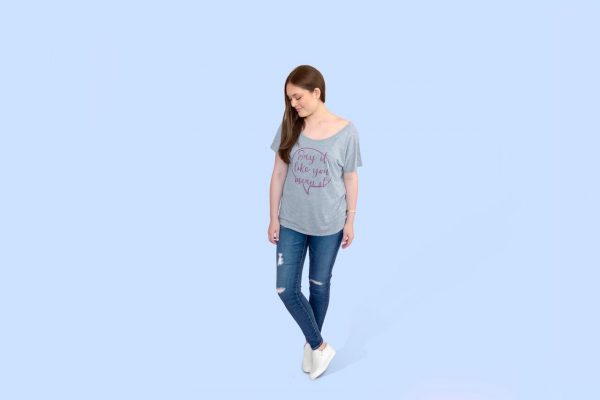 Meet a GirlBoss:
Alexandra Chang, Zeitgeist
After an injury, Alexandra Chang started blogging, and soon after founded The Zeitgeist, a website and clothing line that embraces pop culture and LA attitude.
Alexandra and The Zeitgeist have been featured in magazine like TigerBeat and Teen Boss, and on websites like Refinery29 and HuffPo. Her fans even include celebs like Yara Shahidi AND she donates to awesome nonprofits. Everything she's accomplished would be impressive for an adult, and Alexandra is a high school student.
Hello! Thanks for taking the time to talk with MissHeard Media today! How did you first get the idea to start your clothing company, The Zeitgeist? 
Until I was 14, I was a nationally ranked tennis player, but overuse injuries led to surgeries, and I was forced to lay in bed for months at a time. It was then that I began following different blogs, and I realized that a lifestyle website for both teens and adults alike didn't exist. As for the design component, I had always wanted to explore my artistic side, and this seemed like an exciting opportunity, so I took it!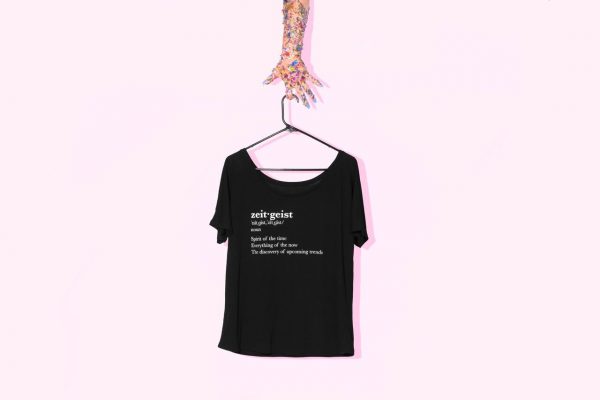 What is the meaning behind the name, The Zeitgeist?
"Zeitgeist" is a German word and translates to the phrase "spirit of the time." I wanted my company and blog to represent every
thing current, so it seemed like the perfect name. Initially, I heard the word "zeitgeist" from my grandmother, and the first shirt I ever designed has the word's definition on it, and I named it after my grandmother: The Suzanne Tee. The word is becoming more popular which makes me really happy. I've seen it in a bunch of news articles and TV shows, which is great. I actually just posted a video on Instagram about this! I shared a video clip from the show Unreal where the word "zeitgeist" is mentioned.
How do you get inspired to create?
I'm inspired by anything and everything! I'm constantly thinking of new ideas, and my brain goes so fast that I probably have a hundred ideas a minute, and maybe one or two are actually plausible! I also always listen to what people are discussing around me, whether it's related to pop culture, current events, or anything in between. I also have a wacky sense of humor and coming up with funny slogans is one of my favorite things to do.
The Zeitgeist partners with a lot of non-profits that do awesome work! How do you pick which causes to support?
As you noted, many of my designs have a philanthropic component, and I donate proceeds to causes I deeply care about. For example, I love Girl Up's mission of empowering women and girls all over the globe through education. Going to an all-girls high school, I'm aware of the need for girls to have access to education and job opportunities so they can become financially independent. Another program I love is Children's Action Network's "SantaCAN" program. It's an annual gift drive for LA foster youth, and it makes their holiday wishes come true. I've designed a few tees in collaboration with Children's Action Network, and I will continue working with them in the future. Planned Parenthood is also another favorite of mine, and I recently hosted an event in New York that donated 10% of the profits to the organization.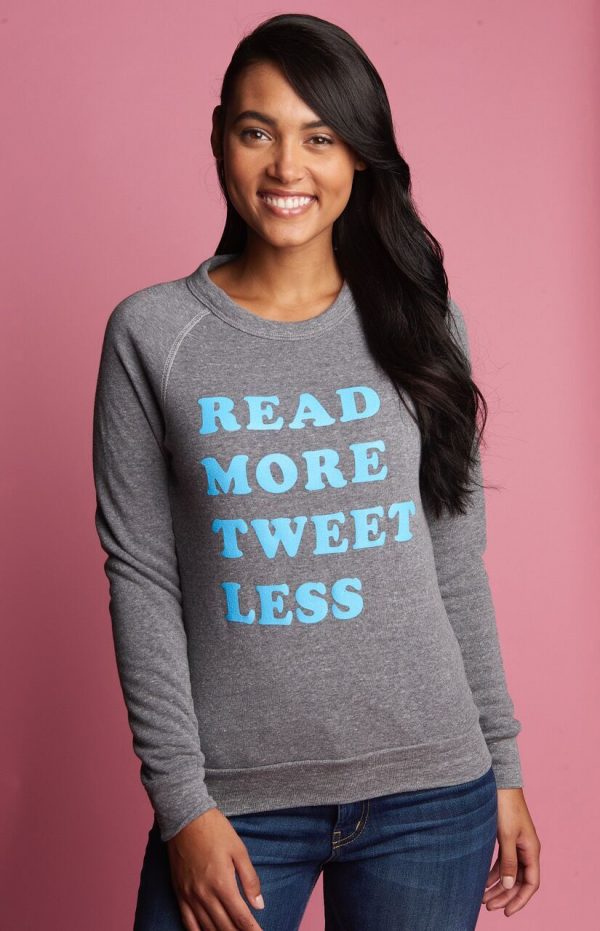 What are the biggest struggles and successes you have faced as a teen entrepreneur?
Business-wise, my biggest challenge has been time, since I'm competing with brands who have a full team of people behind them who can dedicate their entire day to the company. As much as I would love nothing more than to work on The Zeitgeist 24/7, I am still in high school full-time. Juggling school along with homework and maintaining a balanced social life can sometimes be challenging. Overall, I feel that I've been successful when I empower others, and I've gotten several messages from customers and readers who've said they felt inspired by The Zeitgeist to launch their own blog or company, and that is a really thrilling feeling. I hope The Zeitgeist can be a small source of inspiration for people to take a chance on something they're passionate about.
I read that you interned at Warner Brothers studio, which seems like a dream come true! Do you see yourself working in entertainment?
Yes! Working for The Safran Company is by far the best experience I've ever had! I spent my last two summers working as a production assistant on the horror movie Annabelle: Creation and Marvel's upcoming film Aquaman, which was shot in Australia. The Aquaman comic books were amazing, and it was incredible seeing the story come to life from behind the scenes. I felt so inspired after working on both sets, and I've made some short films of my own already. It was life-changing being in a working environment where everyone is the best at what they do, whether they're a producer, an editor, an actor, or anything in between. They all bring out the best in others and respect the creative process. I've always loved writing, but after interning for The Safran Company, I'm even more excited to study English, creative writing, and film in college to improve my skills as a storyteller.
What advice would you give to a young wanna-be entrepreneur?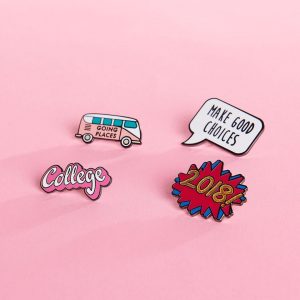 Surround yourself with other entrepreneurs, ask tons of questions, and reach out to people who inspire you. You could read a book about how to start a business, but having coffee with someone who actually started their own company and achieved success is far more useful.
What are your plans for the rest of 2018?
Later this week, my school gets out for spring break, so I'll be spending time with my family and friends, which I'm really looking forward to. I'm also going to do a lot of Zeitgeist-related work over the next few months, which is so exciting. I'm working on designing some jackets right now in time for the upcoming fall season, but the rest is a surprise! I don't want to ruin it 🙂
Read The Zeitgeist. Shop The Zeitgeist. Follow Alexandra and The Zeitgeist on Insta.
Related Reading: 
Advice to my Little Sister by Amina Ahmad
Interview with Jill Dodd, author Currency of Love