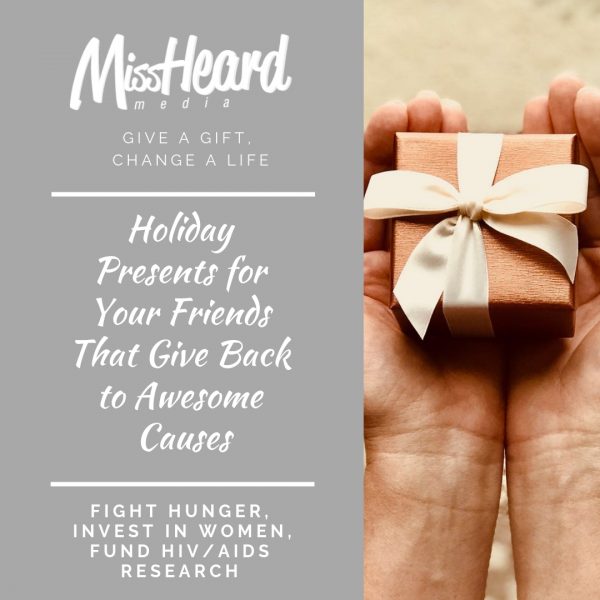 Give a Gift, Change a Life!
Holiday Presents for Your Friends That Give Back to Awesome Causes
The holidays are not only a time of joy and celebration, but also of reflection and (at least) an attempt to make sense of this this rollercoaster, eventful year we've all had: the world is on fire – and so is California, women's rights are being rolled back at an unprecedented rate, and U.S. support for refugees and immigrants is at a historic low.
But MissHeard readers are not helpless! We have the opportunity – and a responsibility – to help make the world a better place. And during this holiday season, it's easy, because you can do it while shopping for your friends and family!
Here are some holiday gift ideas that give back to charitable causes: from fighting hunger to contributing to HIV/AIDS research:
Sweet treats that fight hunger!
City Harvest, New York City's largest food rescue organization, has special holiday gift ideas in which a portion of some of the proceeds help to feed the 1.2 million New Yorkers who regularly struggle to put food on the table. They have several tasty options that help feed hungry New Yorkers including: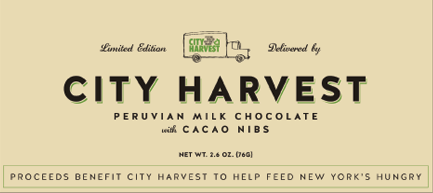 A Limited-Edition City Harvest Chocolate Bar: A chocolate bar from the finest Peruvian cacao beans that will help give back to people from the finest city in the world!
Delicious Tea: 20 percent of proceeds from SerendipiTea's City Harvest Green and City Harvest black teas are donated to the anti-hunger organization.
A gift card that gives someone a fresh start!
Kiva, the international nonprofit with a mission to connect people through lending to alleviate poverty, makes a difference in others' lives by lending small contributions – as little as $25 – one project at a time. Gifting someone a Kiva card gives them credit to loan to anyone on the site. Once the borrower's loan is repaid, that money can be lent to another project, then another, and then another. $25 goes a long way – and you can see where. Visitors to the site browse through individual profiles and stories and choose the entrepreneurial projects they want to lend to – and that money can do anything from:
Chic tees for HIV/AIDS research!
There has always been a splash of advocacy in art and fashion, and this holiday season, Jeremy Scott, Christian Siriano and David Yurman have designed t-shirts exclusively for amfAR, The Foundation for AIDS Research, and the Dallas Museum of art to raise continued awareness of amfAR's cure-based research.  According to the CDC in 2016, youth aged 13 to 24 made up 21 percent of all new HIV diagnoses in the United States. With the purchase of a TWO X TWO t-shirt, one hundred percent of proceeds will be donated equally to amfAR, The Foundation for AIDS Research, and the Dallas Museum of Art.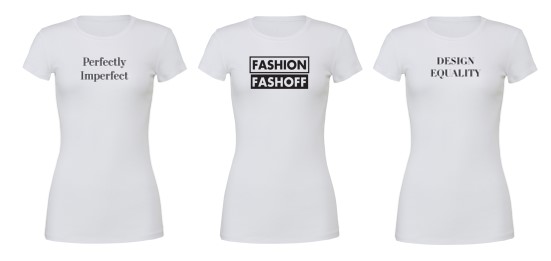 amfAR's I'M EPIC T-shirt is also a fantastic alternative for the budget conscious that still benefits amfAR's research and fulfills your desire to give a gift that gives back.