Emily Sternfeld-Dunn:
Celebrating Women Through Music
Emily Sternfeld-Dunn is a soprano singer, performer, and teacher. Her new album, SHE, centers and celebrates women. Emily shares wisdom on performing, growing, and being creative!
MissHeard Media: Hi Emily! Thank you so much for your time. Please introduce yourself and your new album, SHE, to our readers.
Emily Sternfeld-Dunn: Hi! My name is Emily and I've recently released a classical music album called SHE. On this recording I sing two song cycles by living composers, Jake Heggie and Ricky Ian Gordon. This project celebrates women, as it features the poems of Emily Dickinson and a modern interpretation of the biblical character, Eve. I hope when people listen to this album, they hear the message that women are valuable because of (not in spite of) our complexity and individuality. I'm a mom (2 girls, ages 7 & 9), a wife (husband is a music professor), teacher, and a CrossFit addict. I also make homemade marshmallows when I want to really impress someone.
How did you first discover your talent for singing? How did you sharpen your skill?
I grew up in a very musical family; my parents are both professional musicians and even though money was tight when we were kids, my parents always found a way to give me and my brothers music lessons. I've always sung in choirs, but went to college as a piano performance major. I began my graduate studies in piano performance, but half way through the degree I realized that I loved singing more, so I added vocal performance as a second emphasis to my Master of Arts degree. Age 22 is late to begin studying voice seriously and I knew that I needed more training to "catch up" with my peers. After my graduate degree I completed a 2 year performance diploma where I focused specifically on singing skills (lessons, diction, coaching, opera roles, etc.).
Even though I've finished my formal training, I feel like I'm continually learning how to be a more versatile, efficient singer; the training never ends. Each performance I give, student I teach, or colleague with whom I interact gives me new perspectives or ideas about singing and performing. Similarly, each life experience (traveling to new places, eating something delicious, meeting people who challenge my personal beliefs) helps me bring more layers and truth to my own art.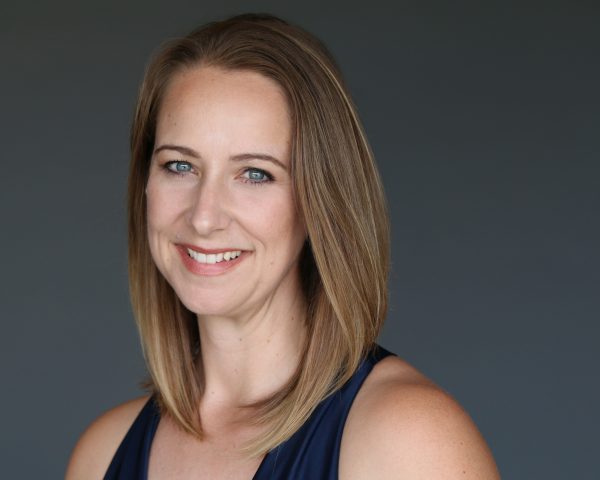 You are a teacher as well as a performer. What do you think is the most important quality that you encourage in your students?
I hope that I help my students develop the skill of being intentional and mindful with their craft. Being able to think critically is such an important part of creativity. It's how we take our craft and turn it into artistry.
As a performer and teacher, you're constantly on stage in front of people. How do you stay confident and unafraid?
Ah, performing. You know, I once heard that our bodies react the same way to performing onstage as they do to a shark attack. Eric Whitacre says "The terror of performing never goes away. You just get very, very comfortable being terrified." I'm not sure that's 100% accurate to my experience, but there is definitely some truth in that quote. The more I perform, the better equipped I become at handled the nerves and stress of performing.
I'm definitely more comfortable in front of people now than I was in college. Also, the more prepared I am, the more I've practiced, the more confident I feel. Confidence comes from successfully achieving goals. So if you're feeling low in confidence, I always tell students to set small, obtainable goals and build from there. I will also say, that feeling of being afraid is good. It means that we care very deeply about we are about artistically say. It's just important that the fear doesn't get in the way of the craft.
What inspires you? 
Watching other artists who have a very strong point of view. There's nothing more exciting to me than seeing someone making choices on stage or in their art that are defined and deliberate. I may not agree with what they are saying, but I always find their conviction inspires me to create.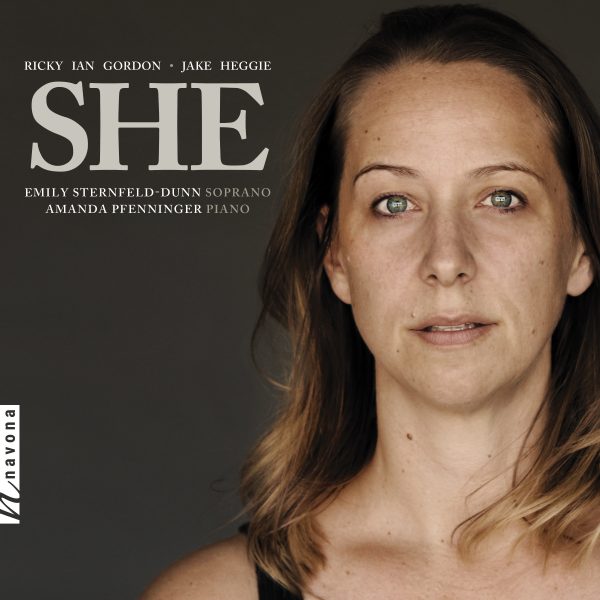 What is the best advice you've ever received- and what advice would you pass on to our readers?
Be kind and work hard. I'm not sure if anyone specific gave me that advice, but it's a motto I follow. So many things about a life in the performing arts are not in my control. So, I try to focus on the things that I can control. I can work hard and I can be kind and the rest will fall into place.
Emily Sternfeld-Dunn, soprano, is a strong advocate for new music; her album of contemporary song cycles, SHE was released in April 2018. She is an active teacher and coach, living in Wichita, KS. 
www.emilysternfelddunn.com | http://www.navonarecords.com/catalog/nv6150/