7 YA Books to Celebrate Black History Month
by Claire W.
Books have the ability to make us understand the world in new ways, to look back in history, ahead to the future, and from others' shoes. This month, to celebrate Black History Month and the contributions of wonderful African-American authors to current teen literature, here are some YA novels from the eyes of black teens you need to add to your reading list this year!
The Hate U Give by Angie Thomas

:

The Hate U Give

follows teen Starr who witnesses the murder of her childhood best friend to the gun of a police officer. Starr must decide to speak out against Khalil's death and gather the strength to advocate against police brutality and injustice against African-Americans in the United States. This book captivated me, becoming my favorite read of 2017. I would completely recommend it! (Bonus: a film adaptation of this story is coming out this year! Read it before you see it).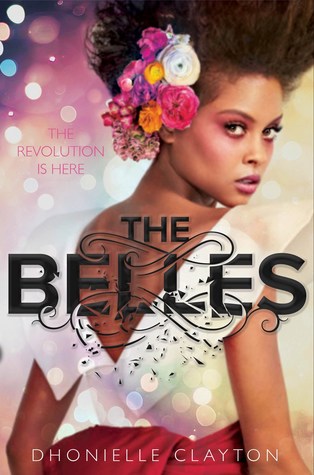 The Belles by Dhonielle Clayton

: In the world of Orléans, gray citizens seek the help of Belles reinvigorate their lives with color. Belle Cameilla Beuragard aspires to work for the royal court, but she must compete against her sister Belles to achieve the title. Royalty and power complicate matters, forcing her to risk her life to save her fellow Belles and her world.
Tyler Johnson Was Here by Jay Coles: In this March 2018 release, teen Marvin faces the repercussions of unjust police brutality. His twin brother, Tyler, is found dead after a party. An online video reveals Tyler was shot by a police officer, and now circulates the Internet as a hashtag. I'm really looking forward to reading this one– I've already searched for it at my library! [Editor's note: The official release date is 3/20/2018!]
Dear Martin by Nic Stone

: Student Justyce struggles to reconcile his life at home and his new school, where his peers bully him. He decides to start a journal to Martin Luther King Jr. as an outlet for his thoughts. When he and his friend Manny encounter a police officer while driving, however, Justyce suddenly becomes the target of widespread media backlash.
Tiny Pretty Things by Sona Charaipotra and Dhonielle Clayton: Ballerinas Gigi, Bette, and June compete to succeed at their elite ballet school. To achieve their goals, all three girls seek the exclusive position of prima ballerina in their upcoming production. Earning such a spot does not come easily, however; the girls are willing to adopt any means necessary, even if those means demand betrayal and worse. I read this book maybe two years ago and it was such an addictive story. [Editor's note: The second book, Shiny Broken Pieces, is available as well!]
Brown Girl Dreaming by Jacqueline Woodson

: For poetry lovers,

Brown Girl Dreaming

captures Woodson's childhood experiences growing up as an African-American girl in the 1960s and 70s. Her poems relay the remnants of the heinous Jim Crow laws and the powerful Civil Rights movement, as well as her growing interest in writing and hopes for the future.
Happy reading, all!