7 Questions for Lindsey Turnbull
with Joi Donaldson, The Joi Element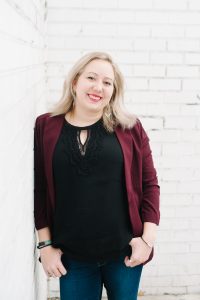 I'm honored to share this interview from Joi Donaldson! These are seven of the most creative questions I think I've ever been asked. We talk puppies, novels, rest, and building a better world:
5. DESCRIBE GIRLHOOD.

Oh gosh. So, because I work with girls in the 12-18 range, that's where my mind first went.

Girlhood is a time when you are trying to discover who you are and deciding what kind of woman you want to be (or if you are a woman at all, you know?), learning to navigate a beautiful, confusing, and often cruel, bigoted world, while the entire world belittles you, compares you to every other girl, holds up an impossible standard of womanhood as the goal, and then tells you you're being too sensitive for complaining or pushing back or getting mad.

It's hard. But there's beauty in it too.

On the plus side, because I work with young women and girls, I see the amazing, incredible things they do, see how passionate they are, and I'm always so excited to watch them shine. They deserve more credit.
Read the interview in full here!
Related Reading: 
What We Have to Do to Fly, From Someone Who's Trying to Learn How by Alina Wilson
My Letters, My Comfort: A Personal Narrative by Tara Kimbrough