Do you ever feel like you're bubbling up with passion, and have no idea what to do with it? You've scrolled through Instagram looking for *something* and instead of feeling more social, you feel disconnected, even envious of others?
Ever feel like that no one really "gets" you at home or at school? Do you ever feel like *you* don't get you?
I get it. I really do. I was that girl, the one that felt like she didn't quite fit in, that didn't know how to channel her passions. So, you're not alone in feeling that way, but that doesn't make you feel any better.
I am so thrilled to finally release the UNLEASH YOUR GIRL POWER ebook! It's a holistic, in-depth ebook meets journal meets how-to guide that will help you find and unleash your inner power so that you can be your bestest, brightest self and achieve your wildest dreams!
After starting the UNLEASH journey, you'll feel more self-assured, more confident, and ready to take on the world. You'll learn more about your wonderful, unique self and how you best connect with others so that you can walk into any room prepared and ready to take on new challenges!
What's inside?
+ Self-discovery sections to help you understand your realest self
+ Tips on handling yourself in any situation
+ Quotes and stories from other girls like you!
By the time you finish UNLEASHing your power, you'll stand taller knowing how you best contribute to the world and feel more empowered to express yourself, make decisions, and carry yourself with confidence. You'll know your true value and be able to put your best foot forward in any kind of situation.
Here's what others have said about UNLEASH YOUR GIRL POWER:
"[UNLEASH] is one book that every girl should take time to read and reflect on."
–Adebisi, 18.
"[UNLEASH looks at] many of the topics young girls like me face, and how to combat them and face them." – Fiona, 15.
"The Sense of Self section was my favorite, mostly because it's something I've been thinking a lot about recently, and because it isn't talked about very often for teen girls in the digital age." – Taylor, 16
100% of UNLEASHed's teen reviewers would consider recommending it to a friend!
About the author: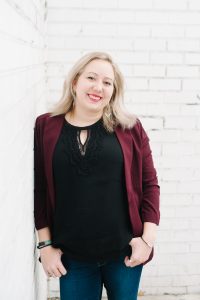 Hi, I'm Lindsey Turnbull, the founder of MissHeard Media. I am a ten-year girl empowerment veteran, teen girl expert, and curator. I am creating a world where tween and teen girls feel confident, prepared, and most of all, heard.
Why?
I founded this company because I was that teen girl! I was constantly told I had "potential" and always made good grades, but I lacked a supportive community and desperately needed a boost of self-worth.  I work with girls because too often teen girls are not recognized for their brilliance, thoughtfulness, or creativity.
My ultimate goal is to help teen girls shape the world by encouraging empathy and global savvy.
When I'm not leading workshops or writing for a teen-aged audience, I enjoy intriguing YA, thriller, and detective novels, admiring famous women from history, or blogging about heavy metal.
Related Reading: 
My Hair: A Self Love Story by Geena Garcia
Self-Discovery & Life Transitions, an interview with Claire W. and Jackie W.
3 Steps for Listening to Yourself by Courtney Harris, Life Coach