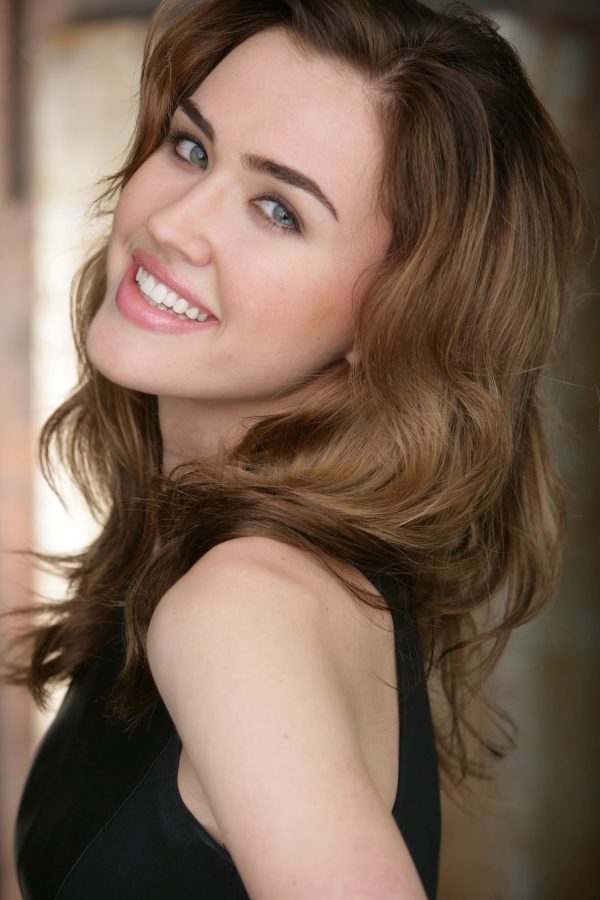 'Blatantly Honest:' Makaila Nichols in Conversation with Kira Taylor
on Being a Best Selling Author, Eating Disorders, and Bullying
CW: This interview deals with discussion of eating disorders.
Makaila Nichols is a 21-year-old model, actress, author, speaker and advocate. Her best-selling book, Blatantly Honest: Normal Teen, Abnormal Life, shares her personal story about struggles with body image, bullying, school, and more. Nichols is currently working on her YouTube and podcast channel and coloring books for younger audiences.
Kira Taylor: What age were you when you discovered that you had an eating disorder? 
Makaila Nichols: I was 14 years old when I began suffering from an eating disorder. I had anorexia and bulimia nervosa.
KT: At that age how, did it affect your mental and physical health?  
MN: At that age I was so vulnerable because I was so young and had never heard of such issues. I think it was something in which someone that age cannot prepare for nor comprehend the results of their actions both mentally and physically.
KT: What was going through your mind when you started having signs of having an eating disorder?
MN: I found myself looking in the mirror and hating what I saw in front of me. I would weigh myself about three times a day and if I didn't like the number I saw on the scale, I would purge and then throw up. Other times I would go to the gym at least twice a day. If I ate too much or didn't work out enough, I felt like I was a failure in my own body. These thoughts and actions I was dealing with are all of the result of an eating disorder and a never-ending quest to attain the perfect body. The only thing I cared about was being skinner and weighing less even though I am 5'11.
KT: What would you like MissHeard readers to know about your experiences with having an eating disorder and how you overcame those obstacles?
MN: Having an eating disorder has affected the way that I view my body even to this day.  I know it may feel impossible to be comfortable in your own skin, let alone love the details of your own body. It can be hard to break out of the cycle and it can be hard to learn to love your body, but I know that I am learning to love it more and more every day. I sought help because I realized I was not living my life for myself. I came to the conclusion that the habits I developed were not normal nor healthy. I saw a nutritionist, took the advice of my parents and most importantly tried to stop comparing myself to others and instead, taking the time to appreciate the one body that God gave to me.
KT: This is not a question, but this is the perfect time to share your book "Blatantly Honest: Normal Teen, Abnormal Life" and also the fact that you are a Best Selling Author.
MN: Makaila is a 21-year old model, actress, speaker and best-selling of the book "Blatantly Honest: Normal Teen, Abnormal Life." She now travels the country speaking to the youth about bullying, body-image, and more. She currently is releasing YouTube show called "Blatantly Honest with Makaila Nichols" turned TV pilot which will be out soon.
KT: When I first learned about you was when you became a Great American No Bull Challenge National Ambassador in 2017. I was so excited to learn all about you! 
KT: I see you have your own YouTube and Podcast Channel; what issues do you address?
MN: We are working on developing a podcast channel and uploading some YouTube content. I will be interviewing celebrities, influencers, and experts on issues such as suicide, substance abuse, bullying, body image and more!
KT: What advice would you like to tell the teen population?  
MN: I think that being a teen can be some of the hardest years of one's life; but they are also some of the most-rewarding. You can learn so much about yourself, your likes and dislikes and who you are as a person. It is okay to be different and stand out, I know I did. At times, it can feel like you have to beld in, but do yourself a favor and DON'T! Be bold. Be You. Be Blatantly Honest! LOL 🙂 Couldn't resist! But seriously, learn to love yourself, it can be hard at times but the world needs you just as you are.
KT: I see you are an expert on bullying, eating disorders, image/self-esteem, sexual harassment alcoholism/drug abuse, and mental health. What would you like to emphasis on your knowledge of these topics?
MN: I would not consider myself an expert on these issues, I am just someone that has dealt with them either personally or through loved ones. I find my expertise, if you will, from my knowledge of how they can affect someone's life in its entirety. I find myself learning more and more every day because this is my passion.
KT: What other social media platforms do you have?  I see you are part of Champion of Choice- exciting!!  
MN: I am working on the podcast and YouTube channel, we are going to pitch it as a television show so keep an eye out for that! I am on Instagram. Twitter, Facebook, Snapchat and LinkedIn. All of my channels of the main socials are @makailanichols and for the podcast and YouTube it is: Blatantly Honest with Makaila Nichols.
I am represented by the National Speakers Association but decided to work on a more personal level with Champion of Choices. Marc Mero, a good friend of mine, created of this organization to speak across the country to students about bullying, choices and substance abuse. We are working together to help change the stigma behind these issues and save lives.
KT: Is there anything else you'd like to share? 
MN: I recently just did an interview with OK! Magazine. If you just google me, you can find some of the interviews! I have two children's coloring books coming out soon: Blatantly Honest: Be a Buddy, Not a Bully! and Blatantly Honest: Every Body is Beautiful!
Related Reading
Mental Health 202: Eating Disorders by Lindsey Turnbull
To Those Who Struggle to Eat by Chloe Hughes