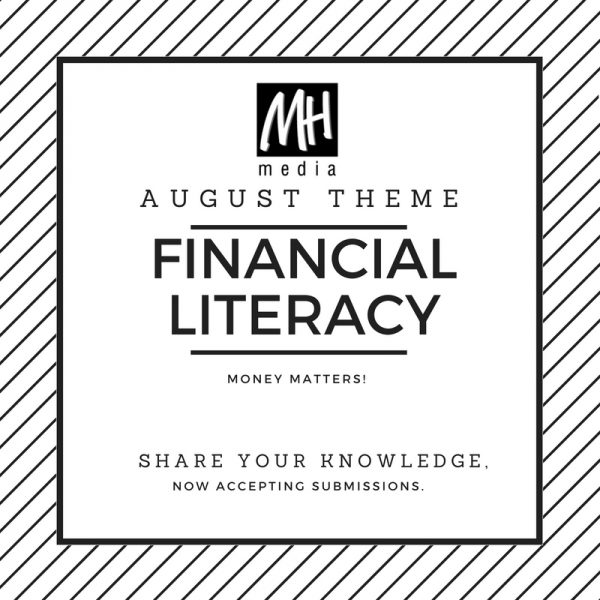 August Theme: Financial Literacy
Call for Submissions!
Finances. APR. Credit. Debit. Student loans. As summer ends and we're shifting back to school mindset, we wanted to celebrate a different type of education: financial literacy.
Why financial literacy? It's rarely, if ever, taught in schools and it is crucial. Once you set foot on a college campus, or even a sporting event, credit card companies, student loan services, banks, etc. are selling to YOU. And they can be ruthless.
Sharing our collective knowledge, stories, and experiences helps to better us all when it comes to money matters. Talking about money and finance, openly and honestly, allows girls and women to better make, manage, and keep their money.
This month, we want to hear how you educate and protect yourself when it comes to money matters! 
We invite you to share articles, interviews, personal essays, art, poetry, photography, or music- whatever format helps you tell your story FINANCIAL LITERACY.
Please send your submission, along with a short, 1-2 sentence bio, and a photo (optional) to hello at missheardmedia dot com!