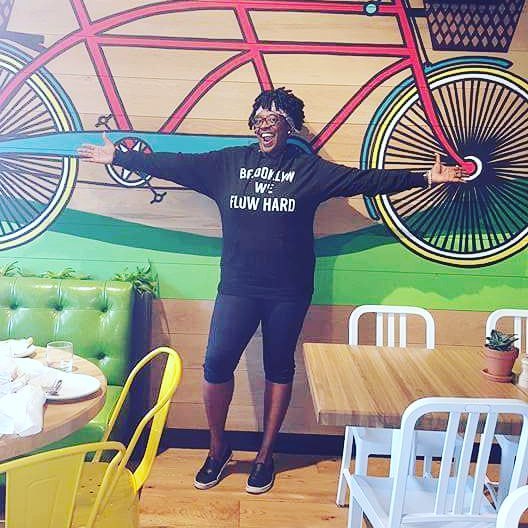 What Beauty Means to Adina Crawford, Runner and Yogi
Interview by Lindsey Turnbull
Adina Crawford wants to inspire others to be active. She's an ambassador for Black Girls Run, Zooma National, Black Girls Do Bike, Run 4 All Women, and she's a newly certified yoga instructor. Adina started her fitness journey when she met her husband.
"I came from a non-active family. As a caretaker, I watched family members pass away. I'm Caribbean, the food isn't the healthiest either. It was time for a change." Adina points out that for women of color, fitness is especially important because they can be at higher risk of diabetes and hypertension.
Now, Adina is a marathon and half-marathon runner. She joined Black Girls Run in 2012, completed half-marathon training, and serves as an ambassador in the DMV area. "Our motto is 'no woman left behind, regardless of race or pace,'" Adina says. "I am so grateful for the ladies that I met we have culminated long standing friendships and a true sisterhood. We run races together, go to brunches and weddings and other joyous occasions. In 2016, I was the recipient of Black Girls Run Leadership Award."
"Everyone starts at their own pace, so start slow. Have short and long-term goals. I wasn't a runner when I started, I wanted to complete a 5K. I was consistent, I worked up to a half marathon. Consistency is key."
For Adina, fitness provides structure and direction by keeping her goal-oriented. "Start somewhere and be realistic. Start by walking a block. Challenge yourself without worrying about where other people are. Just show up!" She finished an 8K in April and has plans to run two more half marathons this year, one in Florida and one near the Great Lakes. She adds in weight training three times a week. Adina also serves as a Black Girls Do Bike Shero for the DMV. BGDB founder Monica Garrison believes "the simple act of riding a bike can be a catalyst to wonderful, life-changing experiences."
Besides giving her structure, Adina uses fitness to cope with stress. "Stress pushed me to try yoga for something more calming." She cites her instructors with motivating and inspiring her to get her teacher certification, which she earned in April. She likes teaching teens and plans to teach pop-up yoga classes this year. "My focus is Teens and Tweens where they can be happy, be beautiful and be confident about themselves, their bodies and how they look."
For Adina, beauty is about introspection, the art of looking inwards. "There's beauty in everyone and everyone has something beautiful about them."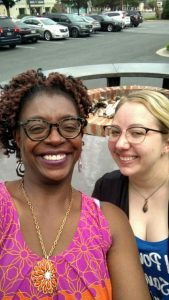 Adina Crawford is a supervisor for a 24 hour MD law enforcement agency that serves local residents. She is an ambassador for Black Girls Run, Black Girls Do Bike, Run 4 All Women, and Zooma National. Adina received the Humanitarian Award from Bay State College in Boston, near her hometown in Massachusetts. She showcases women of color who do fitness on her blog at MCMedia. Most recently, she earned her Corepower Yoga teacher certification. She wants to engage, motivate, and stimulate people by listening and sharing encouraging words.  
Related Reading
20 Things I'd Want My Little Sister to Know by Julia Schemmer
What Beauty Means to Me by Hajra Salim