Counting Down:
The 6 Most Read Posts from 2019
It can be fun to look back on the year and see how far we've come, what we've learned, where we've been. In the spirit of reflection, here are the top 6 most-read posts from this year. Not all of the posts were *written* in 2019, but these six articles got lots of clicks in 2019!

6: Mental Health 101: An Overview by Lindsey Turnbull
In talking openly about mental health, we are actively shattering the stigma and secrecy that can shroud mental illness. No one should cope in silence, no one should cope alone. This piece, from 2018 (and updated regularly) shares mental health myths, reality, and lots of resources.
"early one in five Americans will experience mental illness in their life. Some people think that mental health conditions are "adult problems." Fifty percent of all mental illnesses begin by age 14, and 75% by age 24. This is not an "adult" problem, it is something that affects young adults and teens.

When it comes to talking about mental health, there is nothing to be ashamed of. Nearly 20% of all American adults live with a mental health condition. Many things contribute to mental health: genetics, environment, and many factors that we don't fully understand. Mental illness occurs in every culture around the world, in people of all races, orientations, classes, and socioeconomic groups.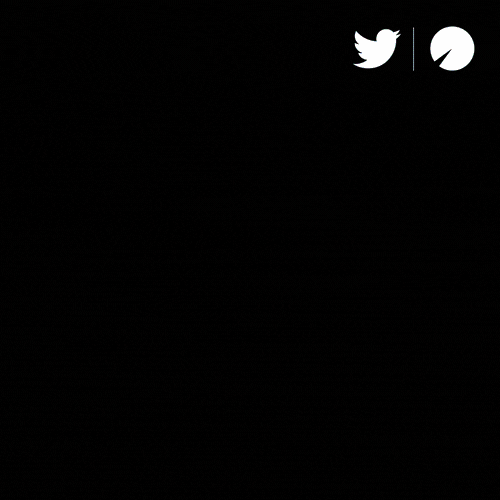 Everyone is and can be a leader. For too long, we have relied on stories that show leadership being one thing, and leaders being a certain way. In truth, each of us has qualities and strengths that make us leaders in a variety of situations.
One of the big [myths] is that in order to be a leader, you have to be a super extroverted person, out in front, talking to people, making speeches, and being the life of the party. That's just not true. A lot of leaders are actually introverted. They can turn it on and be friendly and talk people up, but they go home and need space to recharge.

It's a common myth, and it's one that stops a lot of people- myself included- from going out and taking charge and taking risks. Instead we say "I'm not extroverted enough," "I'm too introverted" to go out and be in front of people.

Well, guess what. Yes you can.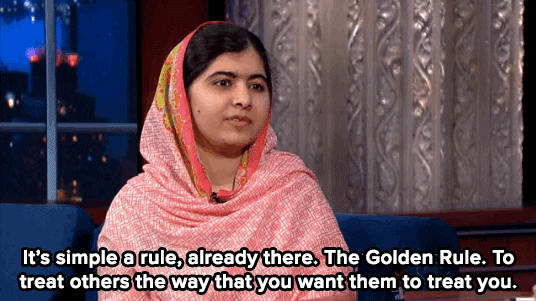 Because, well, who doesn't need a boost every now and again?
We realize the importance of our voices only when we are silenced.

— Malala Yousafzai, Pakistani activist, student, Nobel prize winner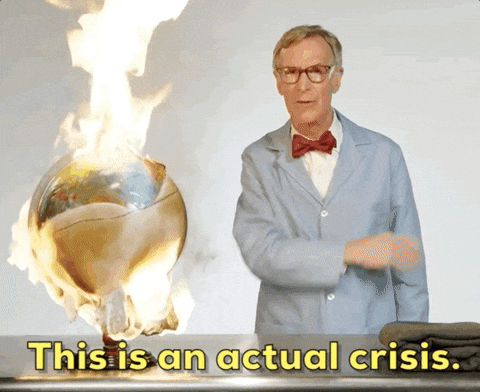 There has been a surge in attention paid to climate and climate activists- and for good reason- it's the biggest issue of our time! The climate movement is young, intersectional, and completely unstoppable. Add these incredible youth activists to your Insta, if you haven't yet.
I believe in two things: 1. girl power will save the world and 2. we can all make a difference on this planet. As someone who wants to protect the earth for its human and animal inhabitants, I've been so pleased to see youth organizing, like the Youth Climate March, Youth Climate Strike, Youth Climate Summit, and more. These events reaffirm my belief in the power of youth and my hope for the future of this planet.
This article, also from 2018, remained popular this year! Probably because Mackenzi Lee is full of truthbombs. Her next book comes out in 2020!
"You deserve to be here. You deserve to exist. You deserve to take up space in this world of men."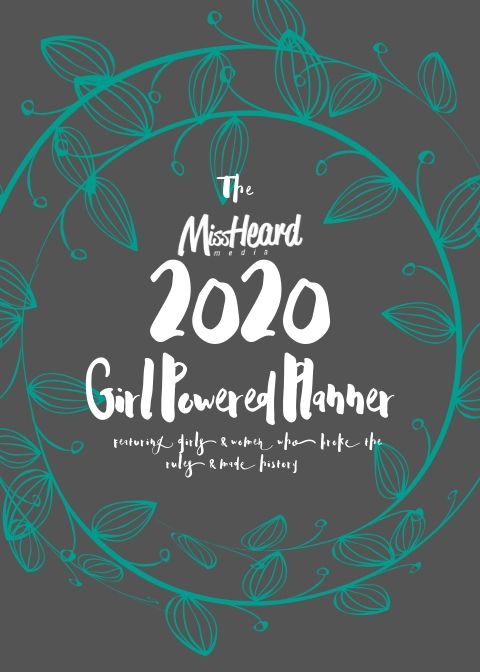 What can I say, girls and women deserve to be seen, heard, and their stories told over and over.
That means young people- especially girls- miss out on meeting hundreds (or more) of their foremothers. They missing out on crucial pieces of women's history,Asian American history, Black history, LGBT history:  American history, AND they miss out of being inspired by the thousands of trailblazing, changemaking, incredible women in our nation's history.

In a society that often feels hostile and dismissive of women and girls, it can be so inspiring and reassuring to hear the stories of girls and women who broke barriers, shattered expectations and did incredible things in their own time, in societies unwelcoming and unbelieving of them.
That's it! What was your favorite post of 2019?