In New Lifetime Documentary "Breaking the Silence" Gretchen Carlson Investigates Untold Stories of Sexual Harassment of Everyday Working Women Across America
MissHeard Media Interviews Gretchen Carlson
by Cassidy McMillan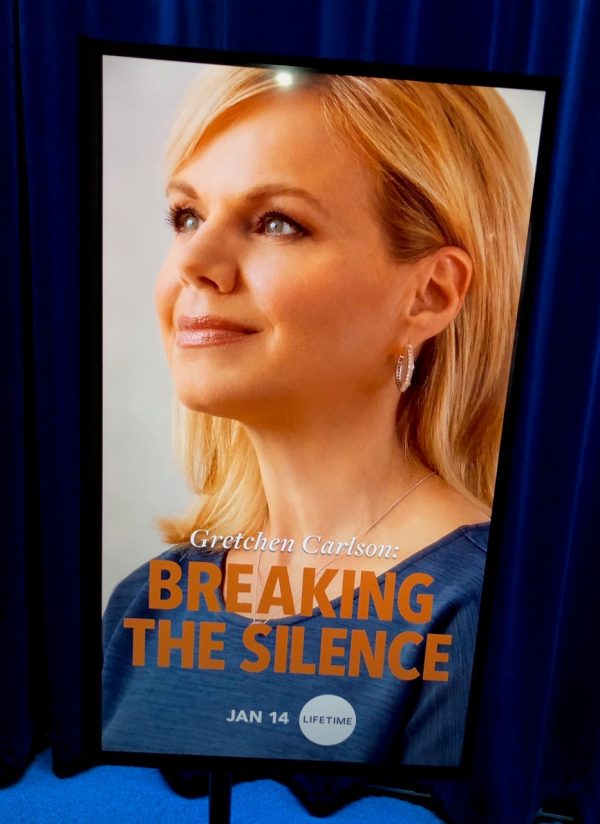 In the documentary "Breaking the Silence" premiering on Lifetime, Monday, January 14, 8 p.m. ET/PT, 7 CT, hosted by award-winning journalist Gretchen Carlson, Carlson travels across America to investigate and uncover reports of sexual harassment of everyday working women.
Three of those women who reported sexual harassment are employees of one of the largest and well-known fast-food chains in the world, McDonald's. Carlson traveled to the cities of all three of those workers, and additional women at other companies, to speak with them in person to tell their stories.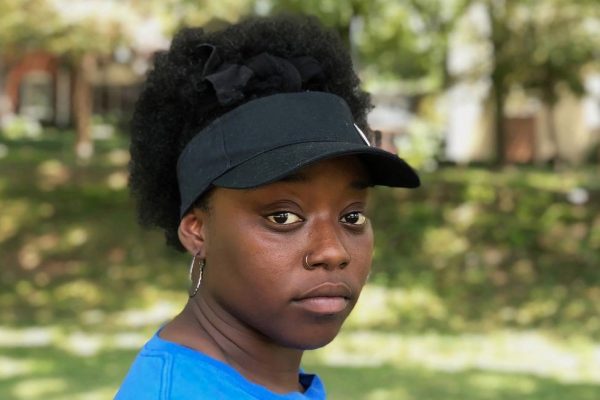 In my interview with Gretchen Carlson below, she tells me of how other media outlets spoke with these three female McDonald's workers who spoke publicly on the record, but that other outlets would not air the women's stories due to "fear of big companies and advertising dollars."
In the documentary, Carlson not only speaks with women across the U.S. who have been harassed at their workplace, but seeks solutions to help stop workplace sexual harassment. Harassment, Carlson notes, can make victims feel powerless. Reporting harassment often costs the worker his/her job.
And Carlson should know. She sent shockwaves throughout corporate America and the media when, in 2016, she filed a sexual harassment lawsuit against then Fox News chairman and CEO Roger Ailes. It was reported Carlson had audio recordings of some of the harassment incidents. The court documents filed by Carlson's attorneys were published online and 21st Century Fox conducted an investigation. Within 3 weeks Ailes was fired, submitted his resignation, and received a $40 million payout.
Fox gave an unprecedented written public apology to Gretchen Carlson and reportedly issued her a settlement of $20 million, which is one of the largest settlements known of in corporate America. Carlson can't speak publicly of the arbitration due to, as with many harassment lawsuits and company mandated arbitration, she was required to sign a confidentiality agreement. She now works to help pass laws to bar companies from making employees sign such private arbitration and non-disclosure agreements.
In our interview, we discuss the compelling documentary "Breaking the Silence" and the issue of sexual harassment:
Cassidy McMillan: What made you want to do the documentary"Breaking the Silence" and how did it come about with Lifetime?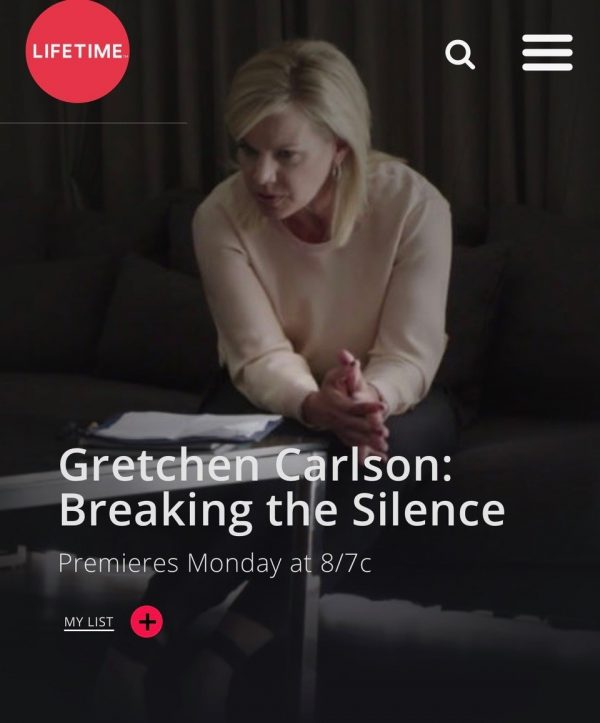 Gretchen Carlson: Lifetime approached me about doing a production deal last spring for documentaries. This is the first of a series. I wanted to do an extension of the every  woman stories told in my book Be Fierce — every-woman stories that have never been told — from fast food workers, to female fire chiefs, to other journalists. But beyond telling their stories as I traveled across the country, I wanted to get answers for them too. You see me jumping out of a lot of cars in the documentary trying to track down the companies potentially accountable. Some give me answers, others don't.
Cassidy McMillan: How and why did you choose these young women to focus on in the workplace? How many cities, states did you travel to?

Gretchen Carlson: New Orleans, Kansas City, St. Louis, Los Angeles, Fergus Falls, Minnesota; Detroit, Virginia. We were on the road for most of last summer and into the fall. We wanted to show a cross section of the stories — being diverse geographically and socio-economically.
Cassidy McMillan: What were these young women's initial reactions to you regarding having their stories told; seeing that as generally in the media, we've heard of high profile cases of abuse/harassment in the workplace, such as with your case at Fox News when you stepped forward regarding Roger Ailes; and the Harvey Weinstein cases brought forward by many women in the film industry? Did these young women who work in what some may call the general workforce, where workers are not heard about as much or listened to – did they feel as though people have been listening to them or cared about them?
Gretchen Carlson: They were thrilled that I was interested in their stories! It's as if we had an immediate trust with one another because once you've been through an experience like sexual harassment or assault, you don't really have to even talk. You just know that the other person gets it. What's even more important though is that other TV entities had come to interview the McDonald's young ladies and never aired the interviews out of fear of big companies and advertising dollars. We were determined to tell the real story. This is the only way we will solve this problem.
Cassidy McMillan: What struck you the most during your interviews with these brave young women who stepped forward to speak their truth?

Gretchen Carlson: How shattered they were when they were once again explaining the raw, emotional and heartbreaking events that had occurred in their lives — and then watching their transformations into more self-confidence and empowerment! Truly amazing! The power of speaking up and being heard.
Cassidy McMillan: What are the top 3 things you would advise to young women about what they should do immediately if they are harassed, threatened, assaulted at their workplace?

Gretchen Carlson: As I outline in my book Be Fierce in chapter 4 — my 12 point plan — you must have a plan! I encourage everyone to get the book as a guide. The most important thing is to document, document, document. Also consult a lawyer before you do anything. You can get help at BetterBrave.com. And tell a witness no matter how hard that is so you have someone who can stand behind you.
Cassidy McMillan: I know from reading your book Be Fierce, you provide information in the book to help women who are abused, harassed at their place of employment. What led you to write your book – how did that begin – through so many women writing to you sharing their stories?

Gretchen Carlson: Yes. After my story at Fox News broke in July 2016, I started hearing from dozens, then hundreds, then thousands of women who had eerily similar stories of harassment. They had found the courage to come forward, and were promptly demoted, blacklisted and fired — never to work in their chosen professions ever again. And that is outrageous. My whole mission has been to help other women my whole life — but especially since my case. I knew I had to share their stories — stories no one had ever heard or cared about. And when I asked them if I could, they almost all said, "Would you please?"
Cassidy McMillan: What is the takeaway you'd like women to gain from watching your documentary "Breaking the Silence" on Lifetime?

Gretchen Carlson: Women and MEN and COMPANIES. This will empower more women to come forward but we also need men in this fight! They need to stop being bystanders and enablers and support us on this mission. And most importantly, companies need to do a lot of introspection and ask, "Are we doing everything we can to make our workplace as safe as possible for all of our workers?" The answer undoubtedly is "no."
———-
For more on award-winning journalist, author and advocate Gretchen Carlson, her Lifetime documentary "Breaking the Silence" and book Be Fierce visit: www.GretchenCarlson.com.
———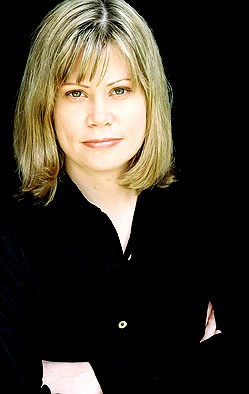 About the writer: Cassidy McMillan is an award-winning filmmaker, journalist, and actress. She's director/producer of the documentary "Bullies and Friends" on teen bullying/suicide prevention, which received the Impact Filmmaking Award by the United Nations UNA. She was recently recognized by the Los Angeles Times as "2018's Best Performance by an Actress" at WCP Stage for her work starring in the leading role of Brooke Wyeth in an L.A. area production of the Tony Award-nominated drama "Other Desert Cities." More at: www.CassidyMcMillan.com.